Nomination - Best Independent Production
This production was nominated for a
2009 Sydney Theatre Award
"
Given the abundance of great independent theatre in Sydney in 2009, this is a huge accolade for Emma Buzo and her fledgling company 2009 to be one of only four nominees."
(ABC Radio National)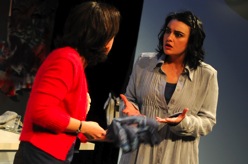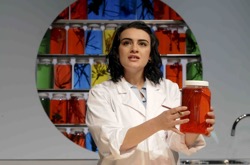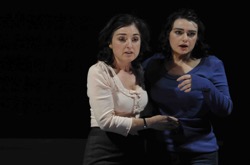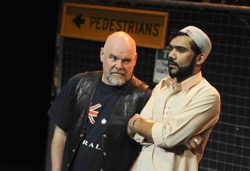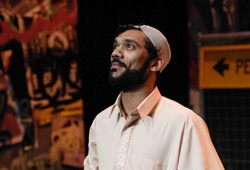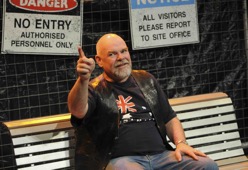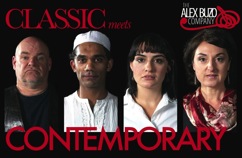 NORM AND AHMED by Alex Buzo
SHAFANA AND AUNT SARRINAH by Alana Valentine
Director:Aarne Neeme | Designer:Deirdre Burges | Lighting:Tony Youlden
Cast: Camilla Ah Kin, Laurence Coy, Craig Meneaud & Sheridan Harbridge
Seymour Centre, August 5-29 2009




"sensitive...powerful...fascinating and moving...beautifully performed...a highly successful double bill."
The Australian

"an extraordinarily brave and bold double bill...for those who are adventurous and tired of the white, safe, predictable plays of late and who are ready to be truly moved and inspired by theatre: I urge you to see this production."
Australian Stage Online

"(the plays) are like beautifully wrought bookends to a part of Australia's recent history"
Stagenoise

In a first for Australian theatre, a classic play is reinvigorated by the creation of a contemporary companion play. Buzo's enduring themes of cultural and generational conflict are taken up by award-winning playwright Alana Valentine in a thoroughly 21st century story of two Australian Afgani Muslim women and the tension within a family over the wearing of the headscarf. Buzo's NORM AND AHMED gave Australian theatre its front-page debut when it premiered in 1968 and was banned in three Australian states. On its 40th anniversary, it has just been placed on the NSW HSC Drama list.


Media and reviews at the
Media Gallery
Education resources at
BUZO ED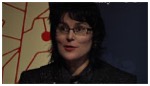 Watch Alana Valentine give the
2009 Alex Buzo Memorial Lecture
on ABC FORA TV, presented during the season at the
Seymour Centre on August 10 2009, referencing 'Shafana and Aunt Sarrinah'



The story of Alana Valentine's new play SHAFANA AND AUNT SARRINAH
Award-winning playwright Alana Valentine takes up Buzo's astonishingly enduring themes through the story of a young Australian-born Muslim woman, who turns to the religion of her heritage for answers after the September 11 attacks in 2001, resulting in a deep experience of faith and a controversial decision to wear the hijab. SHAFANA AND AUNT SARRINAH is partly a plea for understanding, partly a bellow of rage from Muslim Australian women about the ignorance and misunderstanding that surrounds the wearing of the traditional Muslim headscarf. Based thoroughly on personal interviews and produced with the sustained support of a large number of Muslim women from a diversity of Muslim cultures, this short play addresses theatrical and social questions about representation, religious freedom and inter-generational conflict raised by Buzo. SHAFANA AND AUNT SARRINAH likewise will surprise audiences with its portrait of Afgani Muslim women who are articulate, highly educated, deeply spiritual and profoundly enraged by the portrait that is painted of them in the Australian and global media as oppressed, meek, and silent. Read more



The University of Sydney's Department of Performance Studies
have chosen this production to be their 2009 "Major Project" whereby students are able to study a professional company creating a new theatre work. The Department says: "This project realises an ideal model of collaboration and exchange between professional theatre practitioners and University students & researchers. The Alex Buzo Company will be workshopping and rehearsing this project in the University's Rex Cramphorn Studio under an artist-in-residence program which, for over two decades, has been quietly sponsoring the creative development of new works in a wide range of genres and venues. Working with The Alex Buzo Company is a significant opportunity for our students to get a sense of the bigger picture of Australian theatre."